New Year, New Skills!
Jan 21, 2020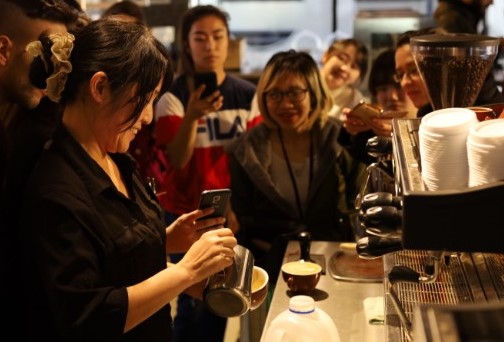 Become a star in the hospitality industry with Aspire2's short courses
Whether you are looking to upskill in the role you're in, learn a new skill or take your first steps in the hospitality industry Aspire2 have you covered with their short courses. Find out more about each one below and score a 10% discount for being a Barcats member! (sign up now and click here to redeem)
Hospitality Essentials
This short course will equip you with all the necessary skills to work successfully in bars, restaurants, and cafés. You will be taught by professional tutors who have international hospitality experience, who will train you in all matters of hospitality, making you confident and ready for any work either in New Zealand or overseas. The course takes place over 4 consecutive Saturdays.

Barista Essentials
This barista course is NZQA acredited and gives candidates a comprehensive knowledge of coffee, technology and recipes used in today's cafe society. The course can be 2 or 4 weeks.
License Controller Certificate
If you are looking for a job in a bar, restaurant or cafe the License Controller Certificate (or LCQ) qualification is in demand by many employers and a great way to get noticed! It is a nationally recognised qualification that is required by law to serve alcohol to customers. The course takes place over 2 days.

Creating Classic Cocktails
Be the life of the party! This course will teach you the basic knowledge of spirits, liquors and the ability to make three classic cocktails. A great way to impress friends and employers alike. The course runs over 3 nights.

To find out the dates for any of these courses click here and don't forget to use your discount!