Barcats Employment Program - Register Today!
Dec 14, 2021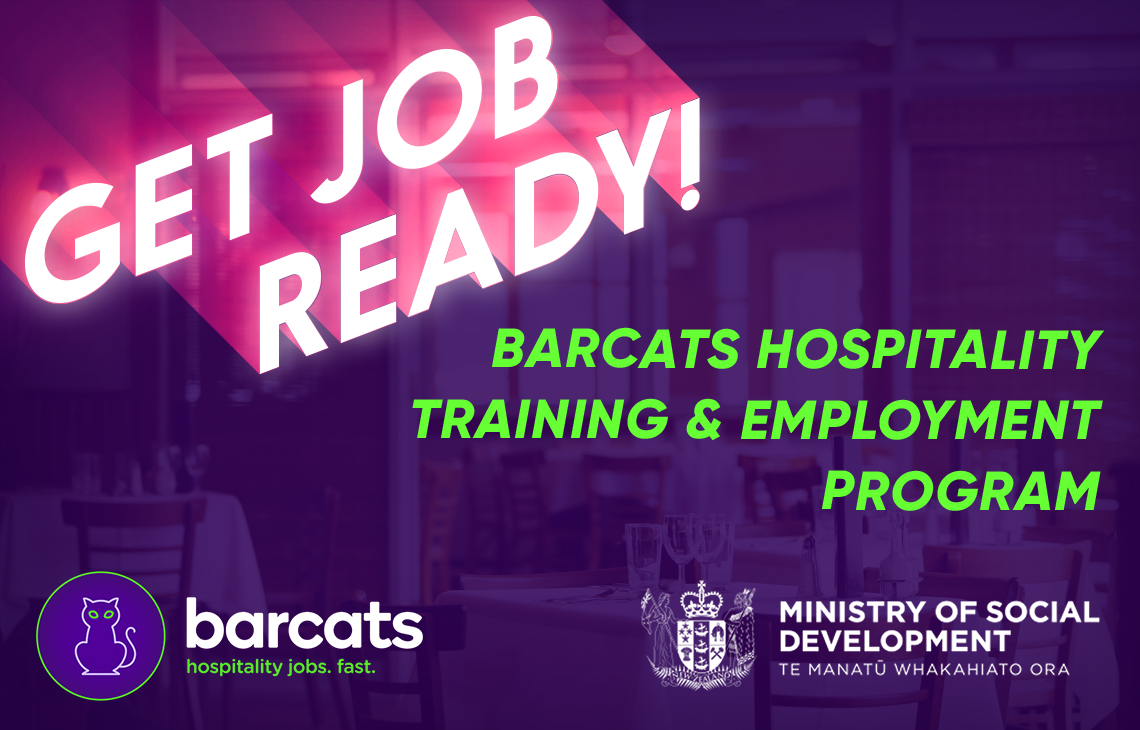 We've partnered with the Ministry of Social Development, Manukau Institute of Technology and South Auckland hospitality venues to deliver an employment program in South Auckland in 2022.
To secure your spot, follow the link below to book a time for a pre-enrolment session.
Training Outline:
You must attend all 5 days of your training from 9am to 4pm each day. The training is held in hospitality venues in South Auckland.
Training Dates:
• 23rd - 27th May
You'll learn:
• Food safety compliance (serving food safely)
• Liquor License compliance (host responsibility)
• Hygiene standards and practices- In the new post Covid world
• Customer service fundamentals: Meet & greet, importance of personality, selling techniques
• What's behind a bar: Glass types, how to polish a glass correctly, types of NZ made wines, types of spirits, types of beers
• Practical skills: How to carry a tray, how to pour beer and wine and take an order
• Profitability as the main goal of business and how you can help & importance of working as a team.
• Making hospitality a career: CV skills, career options/pathways
Mentoring & Employment Outcomes:
After you've completed 5 days of introductory hospitality training you will be introduced to a Barcats mentor who will then work with you to help you find employment within South Auckland.
To be eligible you should already be receiving Ministry of Social Development benefits, although we may accept other job-seekers on a case-by-case basis.