The Plant-Based Solution
Aug 18, 2021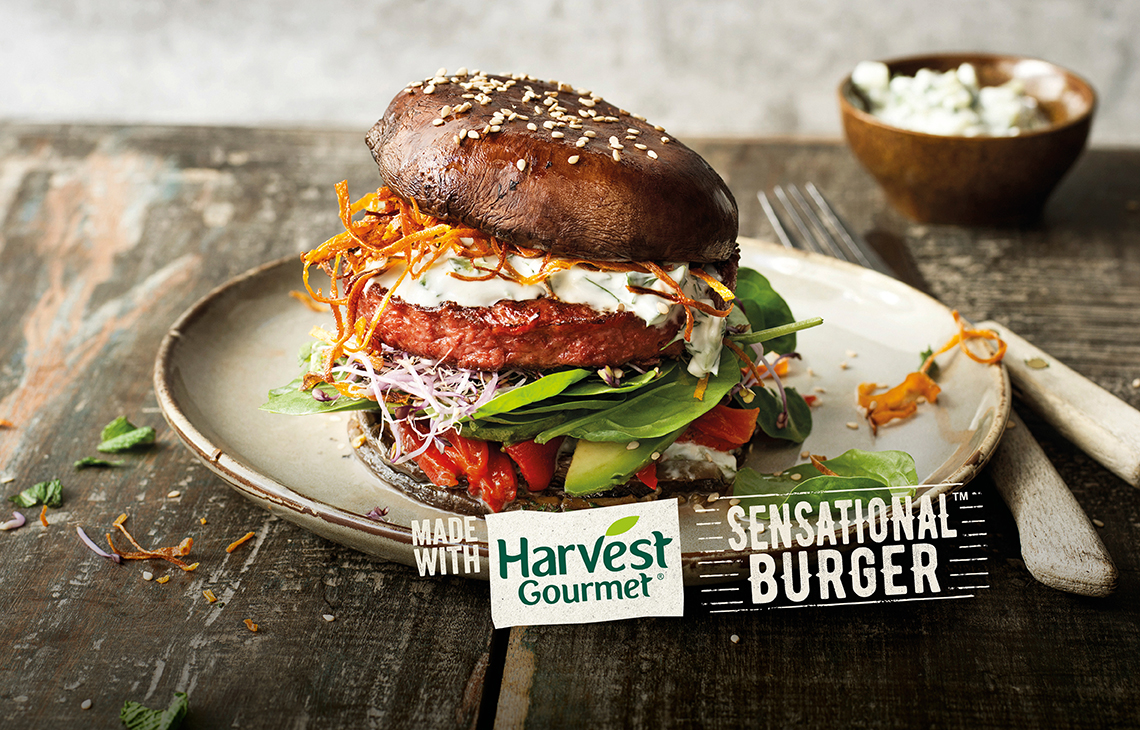 The most significant among these plant-based customers is the flexitarian who is simply looking for ways to reduce their consumption of meat.
To meet this demand, more food service establishments are updating their menus to include plant-based dishes. If you haven't considered including these as menu options, now's the time to start!

What are the benefits?
As the popularity of plant-based eating continues to grow, a menu refresh that includes great-tasting plant-based dishes can:
1. attract new customers
2. better position your business to cater to diverse groups of diners
3. make your business more relevant in the competitive restaurant and food space

Watch as industry experts and consumers share their views on plant-based foods.
Here's how to add more plant-based options to your menu?
New HARVEST GOURMET® meets the growing trend for plant-based foods with a SENSATIONAL™ Plant-based Burger patty plus Chargrilled Pieces.
The HARVEST GOURMET® SENSATIONAL™ Plant-based Burger patty has a great taste and texture that will have your customers wishing for more, while the HARVEST GOURMET® Chargrilled Pieces have a distinctive smoky flavour that will tempt taste buds.
Made using plant-based protein derived from soy and wheat, both products are high in protein and fibre.
The HARVEST GOURMET® Chargrilled Pieces are delicious and versatile. Whether you toss them into a salad, mix them into a tasty stir-fry or add them to your favourite pasta dish, they are sure to satisfy! The HARVEST GOURMET® SENSATIONAL™ Burger can be loaded up with salads and signature sauces to create that standout plant-based burger!
For more information on these great tasting products click here.

Whether it's flexitarian, vegetarian, vegan or just someone who wants to try something new and delicious, HARVEST GOURMET® can deliver on all counts. Put HARVEST GOURMET® on your menu today!

Now available frozen from selected foodservice distributors. For further information visit www.nestleprofessional.co.nz/harvest-gourmet or call 0800 830 840.