Healthy Hospo presents Brunch N' Breathe (Christchurch)
Posted on Apr 14, 2022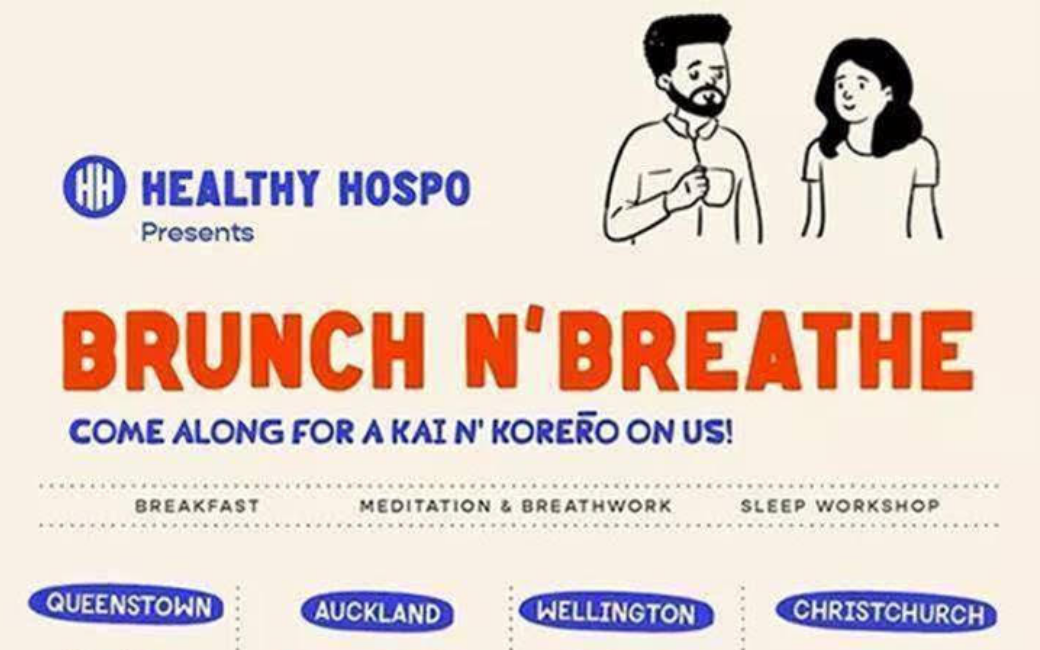 WHEN 10/05/22 noon - 10/05/22 2:30 p.m.
WHERE TBC, Christchurch, New Zealand View on Map
Hey Hospo Fam. The Healthy Hospo live, in-person events are back!
Over Brunch, the Healthy Hospo team will teach you a thing or two about Sleep (…trust us, your life will never be the same).
Then, with help of their resident Meditation & Breathwork Expert, Kelly Watkin, they are going to get on some serious zen vibes and give you a few pointers on chilling out.

By the end of the brunch, we hope you are left with that warm, fuzzy feeling you get when you're lying on your yoga mat and they tell you it's time to be still and do nothing.
What It Costs:

Nothing. But if you can't make the event, please give them a few days notices so we can adjust catering numbers.
How The Day Looks:

It will kick off with brunch & a chance to hang out with the hospo fam.
Then move into their sleep session, before finishing off with 45 minutes of Breathwork, meditation and movement with Kelly.
What You Need To Bring:

A pillow and blanket. If you've got a yoga mat lying around, bring that too.


Click here to sign up for The Christchurch session on 10 May, 12pm - 2:30pm - venue TBC.