Life at Mojo!
May 06, 2021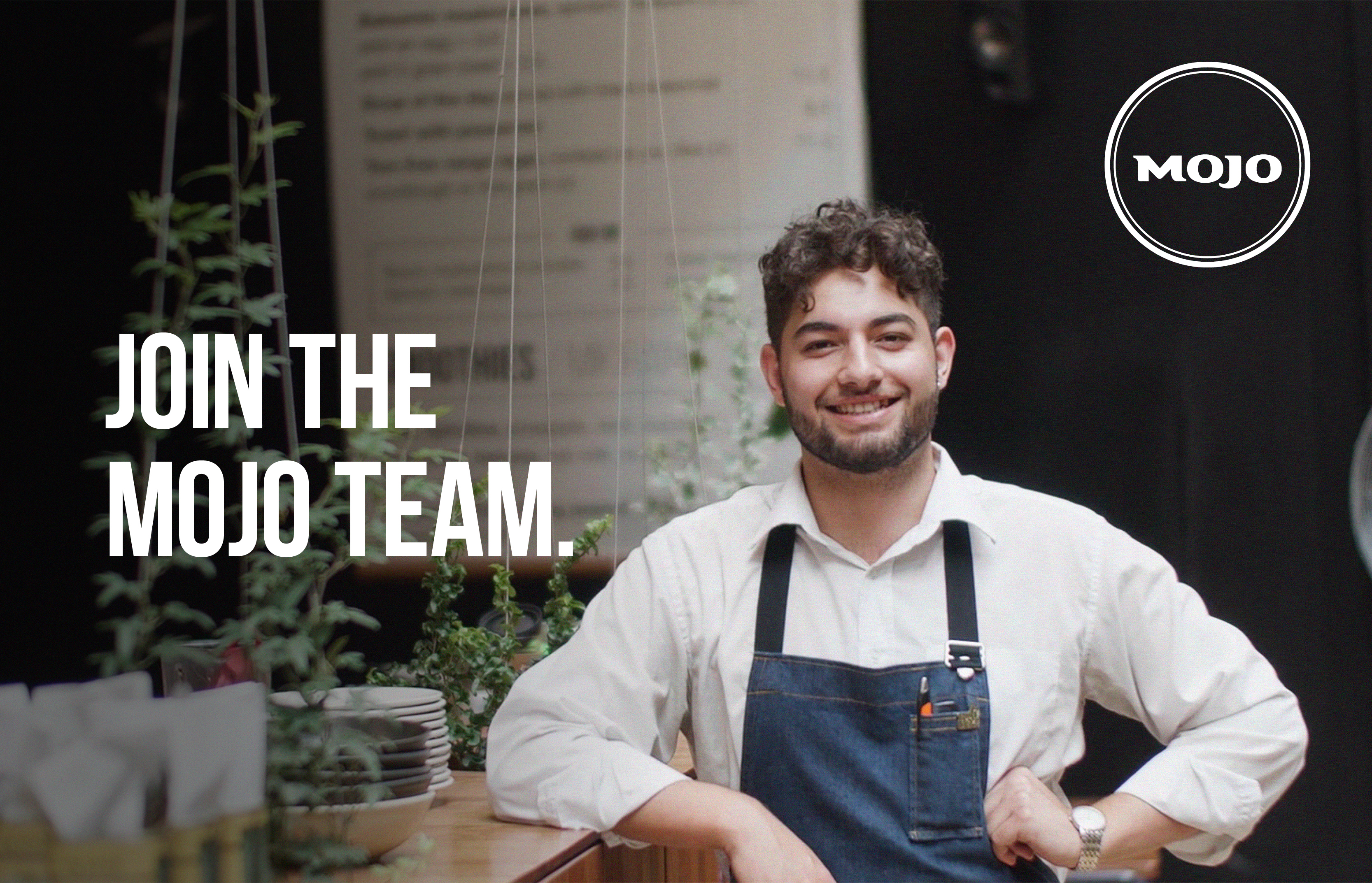 Working at Mojo is more than just a job in a café – it's an opportunity to meet people, build genuine relationships, develop new skills and grow with us. We have a collaborative high performance culture that you can thrive in.

At our core, we believe that great hospitality starts with building authentic relationships. Whether that's catching up with your favourite people over a great coffee or the connections you've made over the years between our teams and loyal customers.

We teach our people everything we know. Led by our in-house coffee trainers, employees take part in our comprehensive 12 weeks training programme which includes world class coffee training and participating in front of house / customer service workshops. This training also includes plenty of time on the café floor so you can put everything you learn into practice.

Once your initial training is complete – there are still many opportunities to develop your skills from moving around different stores and working with different teams, to upskilling in your favourite aspects of hospitality with our development programmes. We offer specialist training in our kitchen for food preparation, extensive coffee training through our Mojo Coffee Captains programme, and management training for head office support. Most of our head office team have come from café roles! Set your sights on where you want to go and we'll help you get there!

If you are a people person, love the coffee industry, and love food, then we'd love to hear from you. Check out our recent job opportunities here!